TAIWA vs KAIWA
In Japanese, TAIWA is more than just a casual conversation – that would be KAIWA.
While "WA" stands for conversation in both words, the character for TAI / 対 means opposition, equal footing and moving toward someone – all at the same time!
In short: TAIWA is a deeper kind of conversation, one during which we
accept distinct points of view,
communicate as equals, and
discover common ground.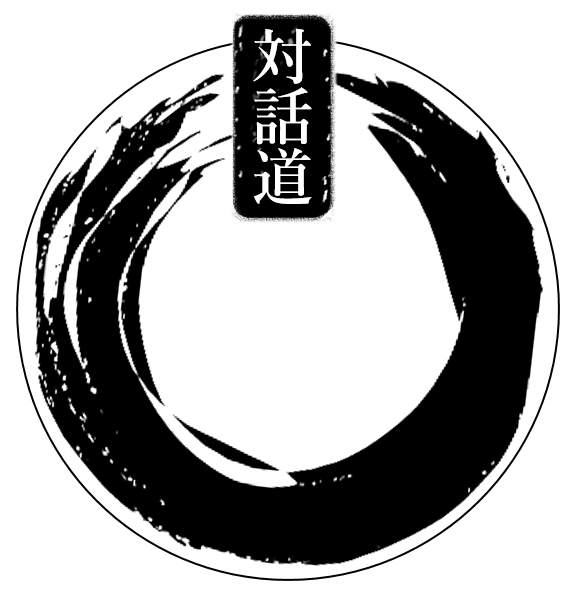 Culture Clash
When you and your partner come from two completely different cultures, there's a LOT of potential for conflict, and TAIWADO is the path towards resolving it with minimal energy wasted on harsh confrontations, frustrating arguments or just good old pseudo-reasonable cold-shouldering.
The Art of Conversation
The Japanese character for DO / 道 is the path or road. But it means more than that. Just think of JUDO and AIKIDO. For serious martial arts practitioners, DO is the path towards perfecting a skill, striving to excel at an artform.
Of course, the –DO suffix is also used for non-fighting arts: SADO, the art of tea ceremony, and KADO, the art of flower arrangements. In the same vein, TAIWADO is the art of meaningful conversation, the art of really connecting with your partner.